My version, it could be fiction or non-fiction. I'll tell you guys this story someday, when I can trust all of you. but not now. I gotta make pudding :)
today, my mom is fasting and suddenly after we all ate lunch she said to me "Na, jom buat something petang ni. Kuih ke." I was thinking in the range of pisang goreng to cenkodok pisang, but then kuih could be anything, like seri muka or pulut panggang. but then my mom suggested 'custard'.
That's the first picture you'll get of a custard if you Google it. but the 'custard' in my mind that first appeared when you Google it is: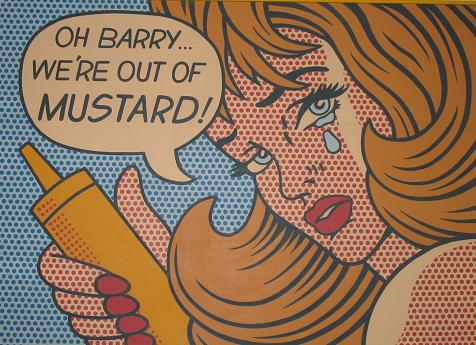 Looks like I was off by a letter.
Anyway, I haven't eaten mom's homemade custard for years! Truthfully, my mom is such an experienced cook. I won't say she's the best, but she's awesome. Mostly it's cuz she can cook a variety of dishes, from traditional Malay dishes (like her specialty, Laksa Johor) to Western dishes (she's always telling me how she used to cook lasagna and all that. well, used to, mom. can you make one for me now?).
The reason to this is back when my dad was studying in US my mom didn't have a job. her time was taken over by taking care of me, who came a year after my dad started studying there. so, feeling lonely and bored, she decided to occupy her time by learning how to cook Western food. She would come over to American friends' houses and learn how to make stuff that doesn't involve meat in it. then she'd come back home, experiment and the rest is history.
so when I was younger my mom used to make corn custard, which I'd always called pudding, cuz I was a kid and I had no idea about culinary stuff. in fact I'm so un-educated bout culinary stuff I still, apparently call it pudding (until today).
so yeah, today we're gonna make corn custard! just like the old days :) specially for my mom's breaking fast later. now I'm just waiting for my mom to call me down. I really should be doing my homework
Out.